Beginners Upholstery Workshop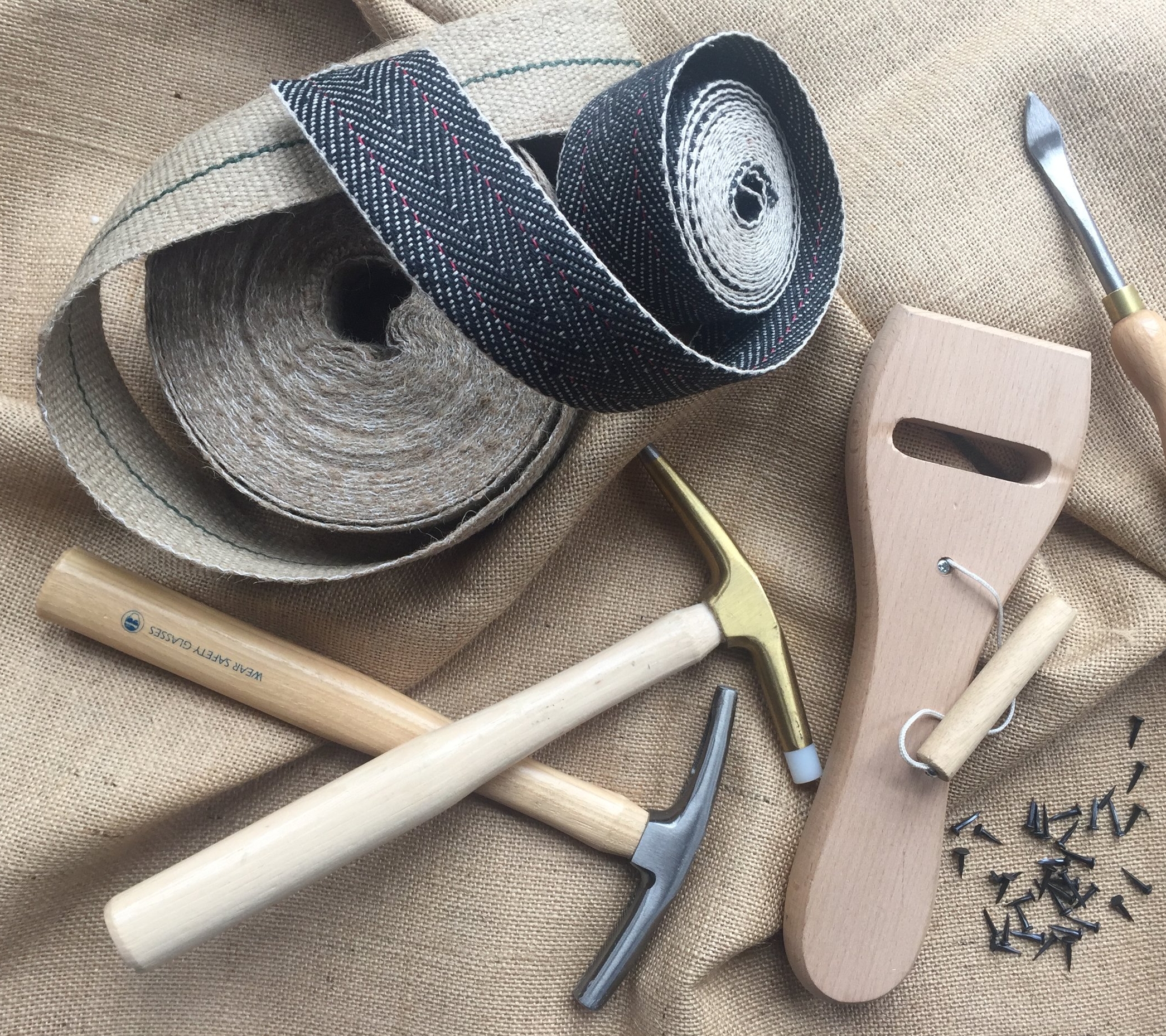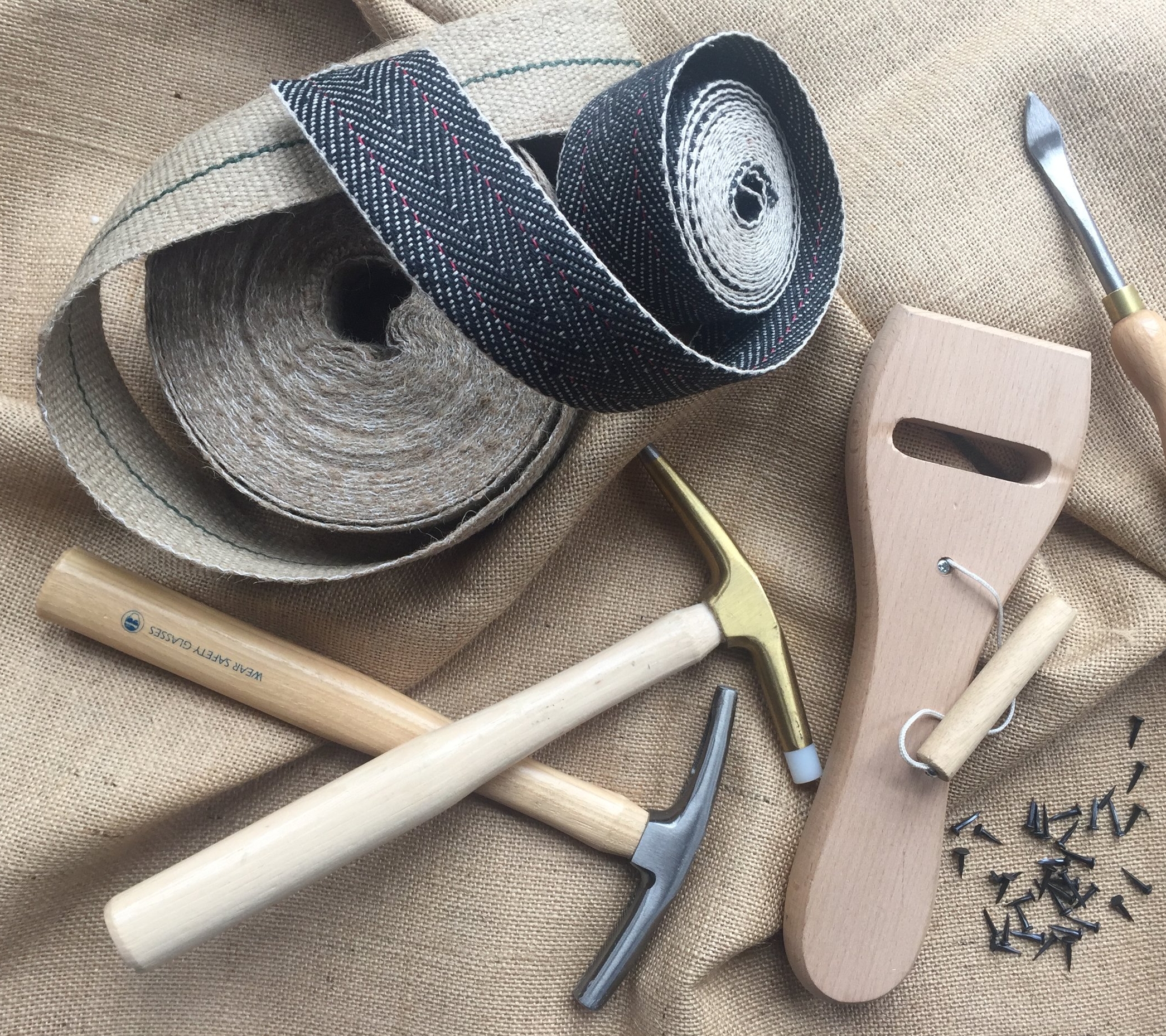 Beginners Upholstery Workshop
This fascinating upholstery workshop will give you an introduction to upholstery techniques, to revive tired furniture with beautiful fabrics.
You will learn how to use specialist tools to strip away the old upholstery, then master the techniques used to renovate and recover a simple modern seat.
You don't have to bring a chair to the workshop, as we provide simple wood panels for you to cover and take home, but if you have a tatty covered stool, dining chair or drop in seat you would like to start work on, we would be happy to show you how to unpick the tacks or staples from it. It is always very enjoyable to see what 'lies beneath'.
It may not be possible to finish recovering your project during the one day workshop, but we will advise you on the next steps and you will gain confidence to tackle simple jobs by working on the wood panel we provide. At the end of the day, you will have a chance to learn how to web a frame using a hand web stretcher with magnetic hammer and tacks.
We have a selection of upholstery fabrics that you can use to cover your drop-in seat, or if you already have a fabric you'd like to use please feel free to bring it along. The use of all tools and materials is included.
We also have a selection of tools and materials that we use in our workshops for sale for you to continue your new hobby at home (be careful, it can become addictive!).
Location:
Pengetout
109 High Street
Penge
SE20 7DT
Time: 10am - 4pm