Yellow Poppy & Heather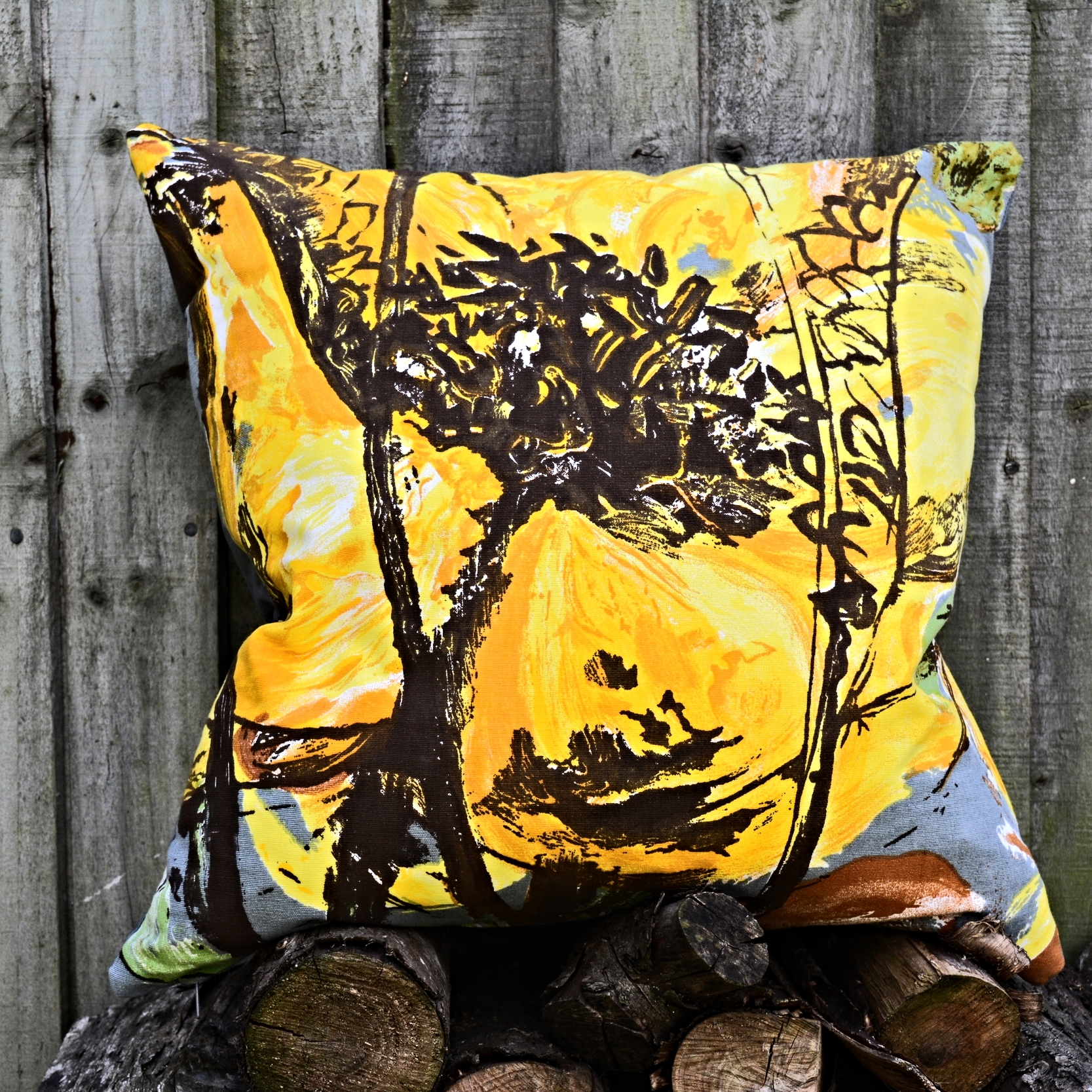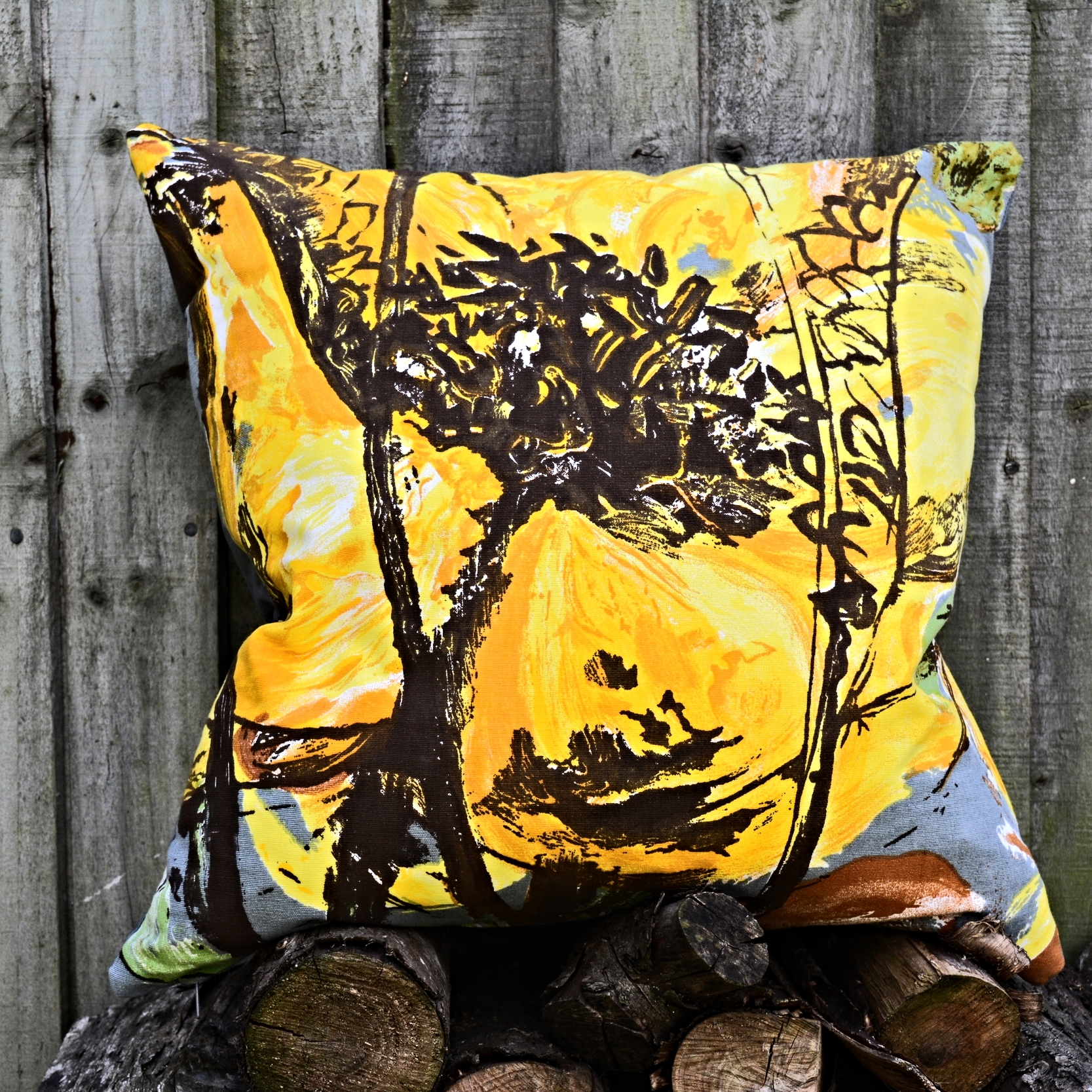 Yellow Poppy & Heather
Lovingly hand crafted cushion made from vintage fabric.
Each cushion is unique as the pattern repeat is so large on this gorgeous fabric. Unfortunately I just couldn't get my hands on very much of the fabric so each cushion has a plain grey back.
Each cushion measures 45x45cm and comes with a feather & down inner to fit. There is a concealed zip along the bottom edge to easily remove the cushion inner when needed.
Please bear in mind that vintage fabrics may show bumps, stitch marks, or colour variations. This is one of the charms of buying a truly vintage product rather than a modern imitation. Don't worry though, if there are any large flaws in the material I will mention it in the listing and show it in pictures where possible.
If you have a preference over the specific design on the cushion you order please do let me know and I will do my best to accommodate your choice.